Max Scripts
Scripts for 3D Studio Max
Create Random Lights
Create a given number of lights at random positions, colors and intensities.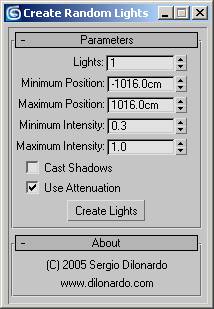 Download RandomLights2.ms




Version 2.0, 2.20 KB source code
Update Tesselation
This script round-splits a segment when it is bigger than a given length.
Working on it...

Feedback
If you would like to give any feedback, please use the contact page.